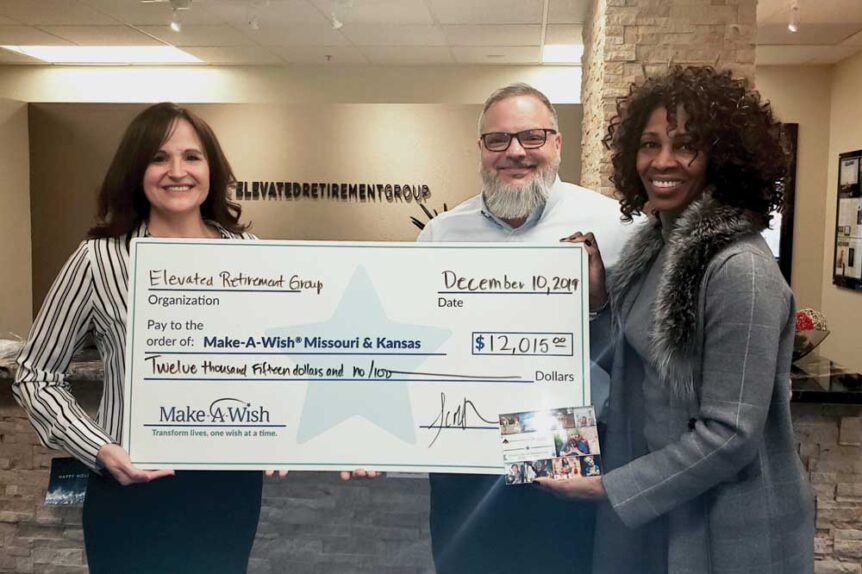 2019 Fall Festival Results
We are so thankful for the support we received at the 2019 fall festival.
Not only did we have an opportunity to enjoy your company, great food provided by Charbar; really good beer from Boulevard Brewing Company… we also raised $12,015.00 to help grant the wish of a child diagnosed with a critical illness.
In the United States and its territories, on average, a wish is granted every 34 minutes. We believe a wish experience can be a game-changer and we couldn't have done it without you.
We're already planning our 2020 event. If you have an item you'd like to donate to the auction or raffle, please contact Jennifer or Julia at (913) 393-4724 or email info@erg-kc.com.
Thank you again,
The team at Elevated Retirement Group