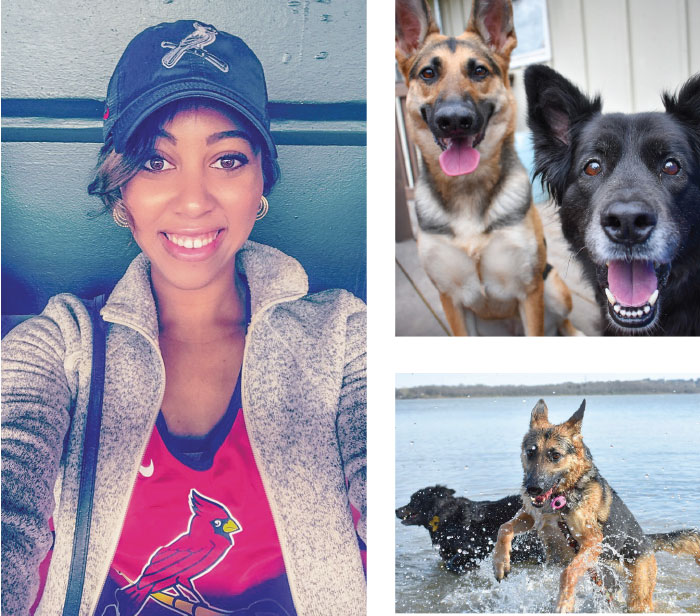 Employee Spotlight: Brook Chavers
Brook Chavers,
Client Services Associate
Brooke moved to Kansas City to study music and literature at the University of Missouri – Kansas City. She is a St. Louis native and visits home often to attend baseball games with her family, at Busch Stadium. Her favorite thing about Kansas City is its rich artistic culture. She enjoys going to the symphony and ballet, listening to live jazz music, and visiting art exhibits.
When she isn't fishing, hiking, or going to the lake with her German Shepherds, Rilie and Bonnie, she's writing music and short stories or tending to her extensive collection of indoor plants.