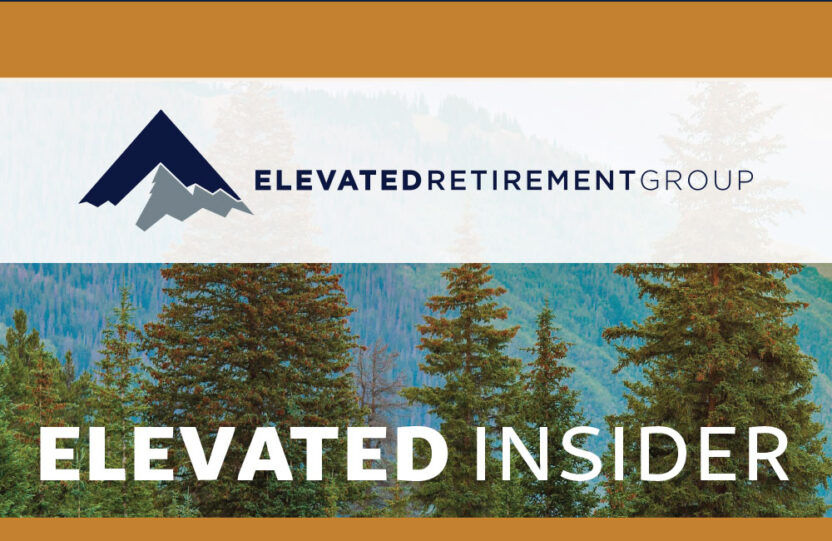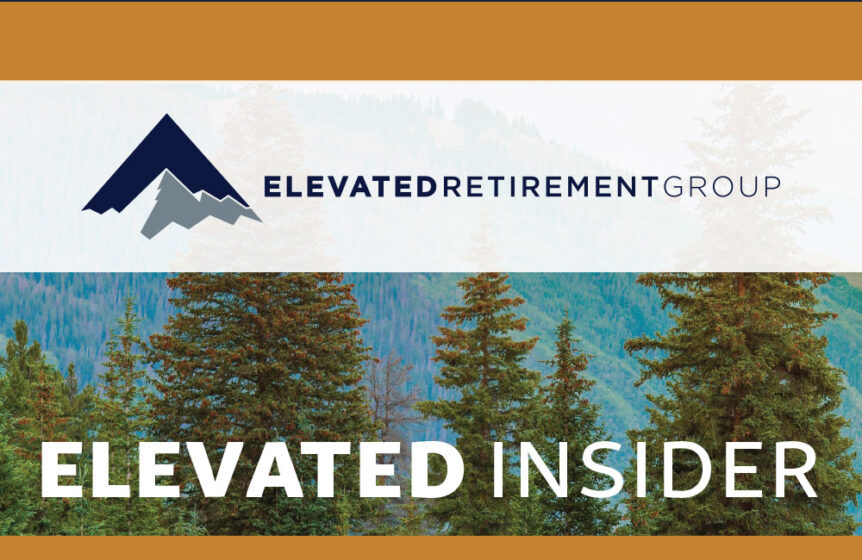 2020 Spring Newsletter: Salt Lake City
ELEVATED INSIDER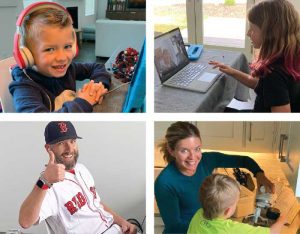 I write you from the strange and surreal comforts of my home "office," complete with children bouncing and playing in the background. Elevated Retirement Group has been working virtually from our homes for a few weeks now. And though we are thankful for the technology that allows us to continue to service our clients during these unprecedented times, we miss sitting down with you, face to face, smiling and shaking hands.
We can do this. We can do hard things. We are in this together.
I'm sure you've heard these words several times, from several sources. These are the words we're living by each day. Our team is here for you. A pandemic and history-making days on Wall Street won't stop us. We're here to answer your questions, discuss your concerns and provide a shoulder to lean on. That's our job. And bonus: We get to do this while wearing brightly colored shorts and no shoes. Because we feel like it. Because some days are just like that right now.
I've never had a "work-from-home" job. I've always left the house each day to go work in an office that is not at my house. My kids have never gone to school at home. Since preschool they've left the house each day to go to school in a school building that is not their house. And my wife has never been (nor ever will be, I'm certain now) a schoolteacher. Our home has always been an escape from work or school. This past month has been an adjustment. But it has been filled with small wins and silver linings. We've found time for all of those requests from the kids that typically get the standard, "Not now – we'll do that when we have time," response. Now we have time. We have more time for games, walks, meals, movies, books, projects and conversations. My kids are ten and seven years old. These are precious and fun chapters in their childhood. And, thanks to this virus, I've got a front row seat.
Yes, we miss baseball (all sports!), dinner parties, going to the movies, relaxed trips to the grocery store and everything in between. We look forward to the day when we can hug and laugh and cheer together. But since the pandemic began, I've been amazed and energized by our ability to adjust, adapt and make the most out of what's in front of us.
Life looks very different right now. And at times it can feel uncertain, out of control, and somber. Please remember that we are here for you. We will get through this. And, if we do this right, we will look back at this time and remember strength, kindness and love.
I'm looking forward to sitting down with you, face to face, with smiles and handshakes across the table. Until then, stay safe. And don't hesitate to reach out – we're here for you.