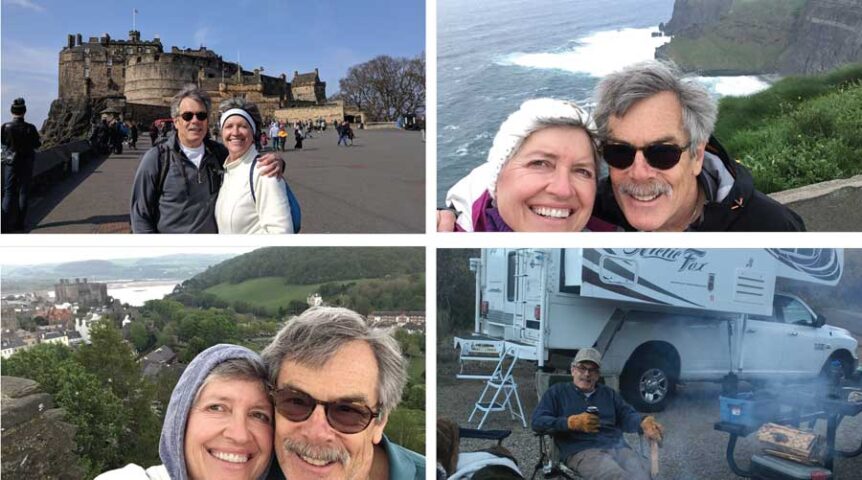 Client Spotlight: Tom and MaryKaye
England, Scotland, Ireland
Tom, who worked in social services and at Primary Children's Hospital and MaryKaye, who ran a Preschool program and taught the Pre-K4 class, finally made the decision to head down the road of 'official' retirement.
One of their first adventures included a trip to the UK to visit their youngest daughter, who is there working on her Master's Degree. During this month long trip, they were able to visit cathedrals, breweries, castles, gardens and many historical landmarks all over England, Scotland and Ireland.
Although this included A LOT of walking, they both were overjoyed with the beautiful country they were able to see, the wonderful locals they met and the incredible history that they learned about at each location they visited. 
One particular event stood out while they were in the Irish Republic. A huge storm with very strong winds came in and created a 'red alert'. Because of this, the hotels, restaurants, and museums were closing early and there were advisories to be off of the roads by the evening. Although this put a slight damper on things, the memories created will always bring a smile to both of their faces.
Their next adventure will see them off to Alaska next summer in their newly acquired truck camper, where they plan on spending about six weeks on the road taking in all that our amazing country has to offer.