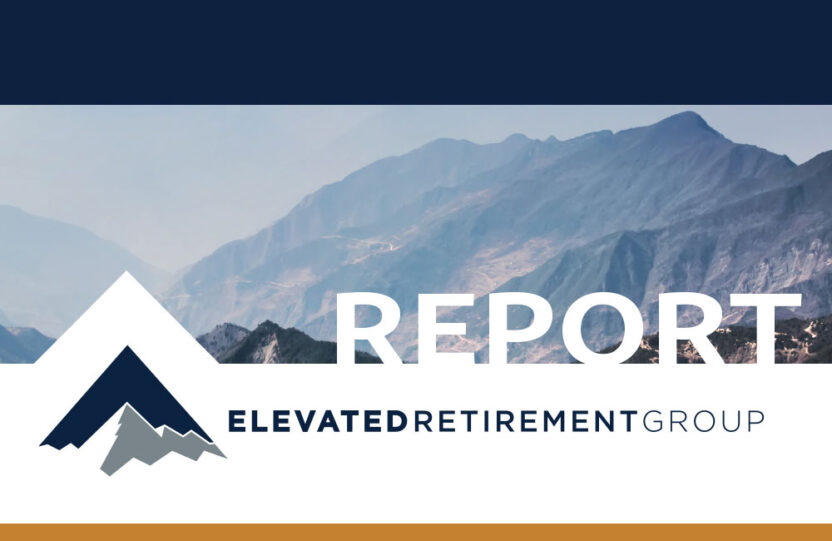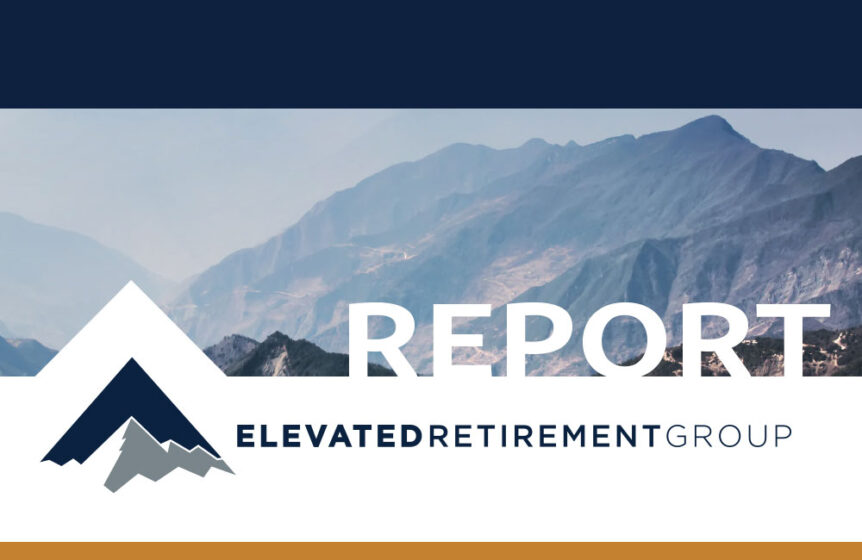 We hope that you and your family had an enjoyable holiday season. Each New Year symbolically offers us the opportunity for a fresh start.
As always, our primary goal this year is to continue our tradition of helping individuals and families achieve their personal financial goals. To assist our clients in this process, we provide the 2019 CHECKLIST in this letter to help identify any of the items they anticipate they'll need addressed this year.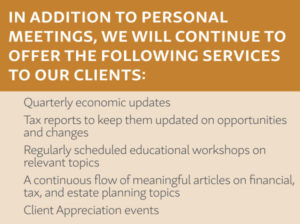 While we can't often predict what exactly may occur in the future, we do know one thing – in 2019 investors are filing a new tax form. The Tax Cuts and Jobs Act made significant changes to the tax code and this year we'll share strategies that can help you minimize your tax situation. We subscribe to the belief that "it's not what you make, but what you keep that counts!"
We work very hard to understand and effectively respond to our clients' needs and concerns, and enjoy providing timely information and holistic service to those whom we serve. One of our main objectives is to always offer a first-class experience.
We're always available to provide you the attention that you and your finances deserve by offering a strong and frequent line of communication and service, as well as an enduring commitment.
We would like the opportunity to help you in 2019. After reviewing the checklist, if you see any items you'd like to discuss, we'd like to extend to you a complimentary financial check-up. We'd appreciate the opportunity to review your tax plan, estate plan, investment plan, retirement plan, and protection plan to ensure they're all coordinated and being managed in a manner that's truly in your best interest.
If you're interested in discussing our services, please call us to schedule an appointment.

Looking Ahead to 2019
2018 kept investors on the edge of their seats.
Trade wars, natural disasters, geopolitical unrest and U.S political division all kept us wondering how each one would affect the economy. In 2018, volatility returned to the U.S. equity markets. During the year, many indexes set new highs. However, after a very tough fourth quarter, equity markets finished on a sour note for investors. For 2019, the mantra of 'proceed with caution' is the battle cry among many experts. The Tax Cuts and Jobs Act has brought new tax forms and we're staying apprised on how they may affect your personal situation.
In addition to the new tax forms and market volatility, rising interest rates and potential trade wars could continue to provide disruption for investors. Because of this, having a solid planning foundation and strategy in place are critical to the outcome of your financial plans. Keeping your plan up-to-date is always wise and will be especially integral for 2019. As always, our primary mission is to provide our clients with guidance and support in the achievement of your financial goals.
This is a good time to meet with us to review and discuss your plans. We can help you determine if you're still on track to meet your long-term objectives, confirm your time horizons, and stress test your risk tolerance.
If you have any questions or concerns, please contact us now. We'd be happy to assist you.
Four Specific Areas to Watch in 2019
1.

   

Stock Market Volatility
2018 finished on a troublesome note for investors, and many research economists are predicting limited overall growth in 2019. Although the U.S. economy seems reasonably strong (moderate economic growth, low inflation, and low unemployment), forecasts for 2019 are cautionary for investors. Equity market prices typically are leading indicators for the economy so we're carefully monitoring market conditions given current volatility. For 2019, we'll keep close eye on our client's investing time horizons and prepare for what could be an interesting year in both equity and debt markets.

2.

   

New Tax Forms
Congress approved the Tax Cuts and Jobs Act and in 2018 taxpayers will fill out a new tax form that represents the most sweeping overhaul of the U.S. tax code in 31 years.
Please keep in mind that each individual or household situation is different and we would like the opportunity to discuss how the Tax Cuts and Jobs Act could affect your situation.
3.

   

Interest Rate Changes
In December, the Fed raised interest rates for the fourth time in 2018, increasing the Federal Funds rate to a range of 2.25-2.5%. Many economists are expecting additional interest rate increases in 2019. Rising interest rates can compete with equities, so in 2019, we will continue to keep a close eye on interest rate changes.
4.

   

Your Personal Situation
Your personal situation is our highest concern. We make it a priority to keep you informed throughout the year. If you'd like to schedule a conversation with us, please call our office and we'll be glad to schedule time with you. 
We would like the opportunity to help you with your financial goals in 2019!
IMPORTANT BIRTHDAYS
If you have an important birthday in 2019 let us know!
50: Allows for catch-up contributions to IRAs and qualified retirement plans.
55: If you are retired, allows you to take distributions from your 401 (k) without the 10% penalty.
59½: Allows you to take distributions from an IRA, annuity, or other retirement plan without penalty.
60: Allows for start of widow/widower benefits from Social Security.
62: Allows for starting early Social Security benefits.
65: Allows for enrollment in Medicare and the government drug plan.
65-67: Allows for full retirement benefits from Social Security.
70: Start date for enhanced Social Security benefits if you deferred claiming benefits previously.
70½: Mandatory required minimum distribution from retirement accounts must be taken no later than April 1st of the year after the year you turn 70½.
We Welcome Questions
While no financial professional can guarantee any type of specific return, we strive to continually oversee your situation and our recommendations.
We pride ourselves in monitoring the market environment and offering all clients a financial review when necessary. If you have any questions or items you would like to discuss, please contact us and we would be happy to assist you!