Financial Stress on the Rise
Financial stress is on the rise and employees are feeling it in their wallets and at their workplace.
In fact, 73% of surveyed Americans cite finances as the greatest stress in their life. Interestingly, 60% of people surveyed in TIAA's 2022 Financial Wellness Survey said they'd be more likely to stay at their job if their employer offered financial-wellness benefits.
Elevated Retirement Group now offers financial wellness to companies and their workforces to help reduce the stress and instill financial confidence and retirement readiness.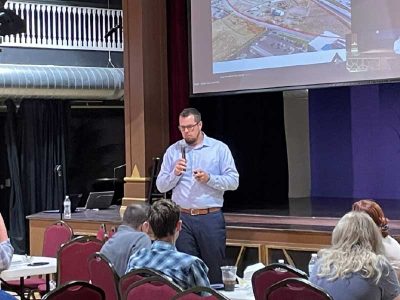 If your company has a focus on wellness, contact us to learn more about these no-cost resources. The Elevated Financial Wellness platform provides workforces:
• Personal Financial Assessments
• Educational Webinars or On-Site Lunch and Learns on Debt Management, Budgeting, Income Planning, Investments, Taxes, Healthcare, and More!
• Educational tools, resources, and activities to stay on top of finances and retirement planning.
• Access to Fiduciary Advisors who offer customized support and focus on comprehensive planning.